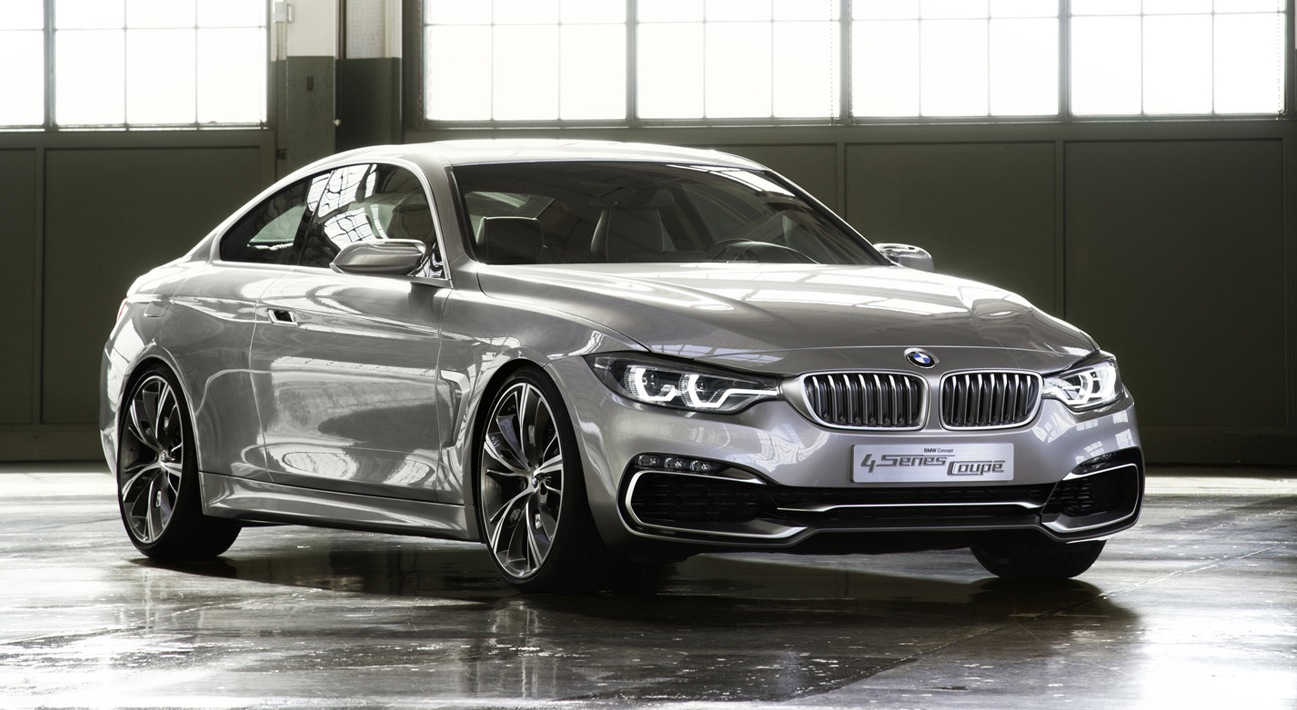 There has been a new preview of the M division M4 BMW Coupe in California. BMW unveiled the car recently in Pebble Beach. It is not yet in production but BMW says it is near ready. First we'll see the M3 replacement that is currently slated for production in January and sale in North America some time during the second half of 2014. The M4 gives us a glimpse of what to expect in both models.
The M4 will be available as a two-door coupe, a four-door coupe, and a two-door cabriolet. These models should start to become available some time in 2015. The M3 will be available only as a four-door sedan. As of right now, we have seen how the new M concept will look but the preview provided few clues to the technical package of the M4 coupe.
Autoweek has reported some technical aspects from a BMW source at the presentation of the concept. For instance, the new M4 will include inline six-cylinder power. This is a change from the V8 used by the last M3 after a run of only six years. Known internally under the codename S55, the newly developed twin-turbocharged 3.0-liter straight six is claimed to produce around 450 hp, versus the 420 hp of the currently used 4-liter V8.
It will use the same seven speed dual clutch as the V8 M5 and M6. Nothing is official just yet, but BMW insiders hint the M4 coupe will accelerate from 0-to-99 kph in under 4.5 seconds and reach a top speed limited to 249 kph. As anticipated, it is more aggressive in appearance than the new 4-series it is based on.
A few more interesting details are the redesigned front-end, LED imbued headlights, flared fenders, four carbon filter tailpipes, added downforce from the redesigned trunk lid. It is also reported to be about 181 kg lighter than the current M3 coupe.